What if all products were designed so thoughtfully... you only had to purchase them once?
"HOLD ON... Has someone finally designed a dishbrush that is aesthetically pleasing!?

Well yup, it's me!

"No way!!! Will I really not have to hide it in the cupboard or a dirty container any longer?"

Haha that is correct, the magnetic stand allows the ONE BRUSH to conveniently hide in the sink, keeping your bench clutter-free and the ONE BRUSH hygienically clean, aired, and dry.

The best part... you only have to purchase once and the ONE BRUSH will last a lifetime.

"I LOVE YOU!"
Umm thanks, Let's be best friends.
- Jamie. (Yeseco Founder/Jack of all trades).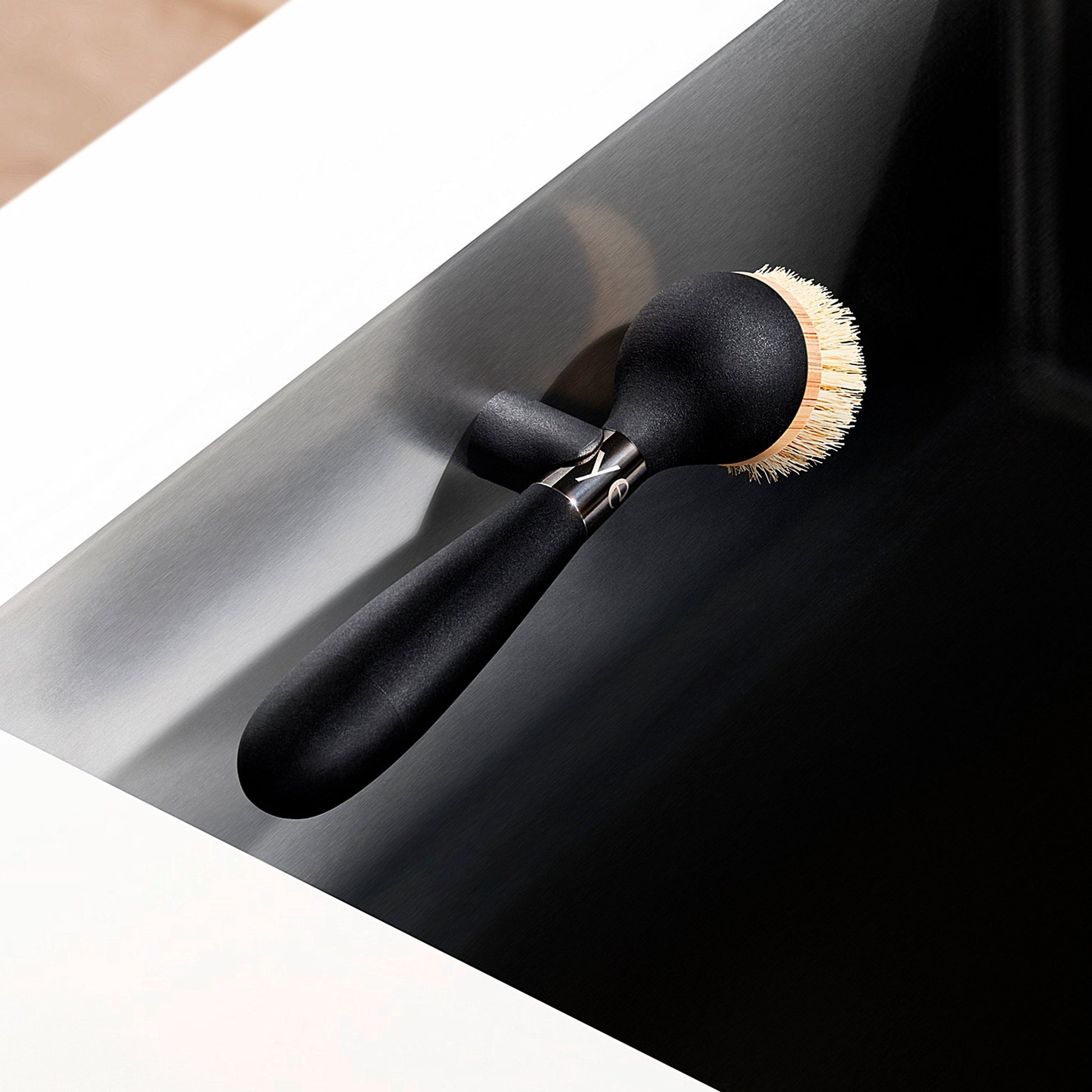 THE ONE BRUSH
► Purchase one and keep for a lifetime... simply add extra replacement heads to your order (x1 head included).
► Beautifully hidden in the sink via the magnetic stand.
► Stunning packaging making it the perfect gift.
► Purchase any 3 items and SAVE 15% (automatically applied at checkout).
Share
View full details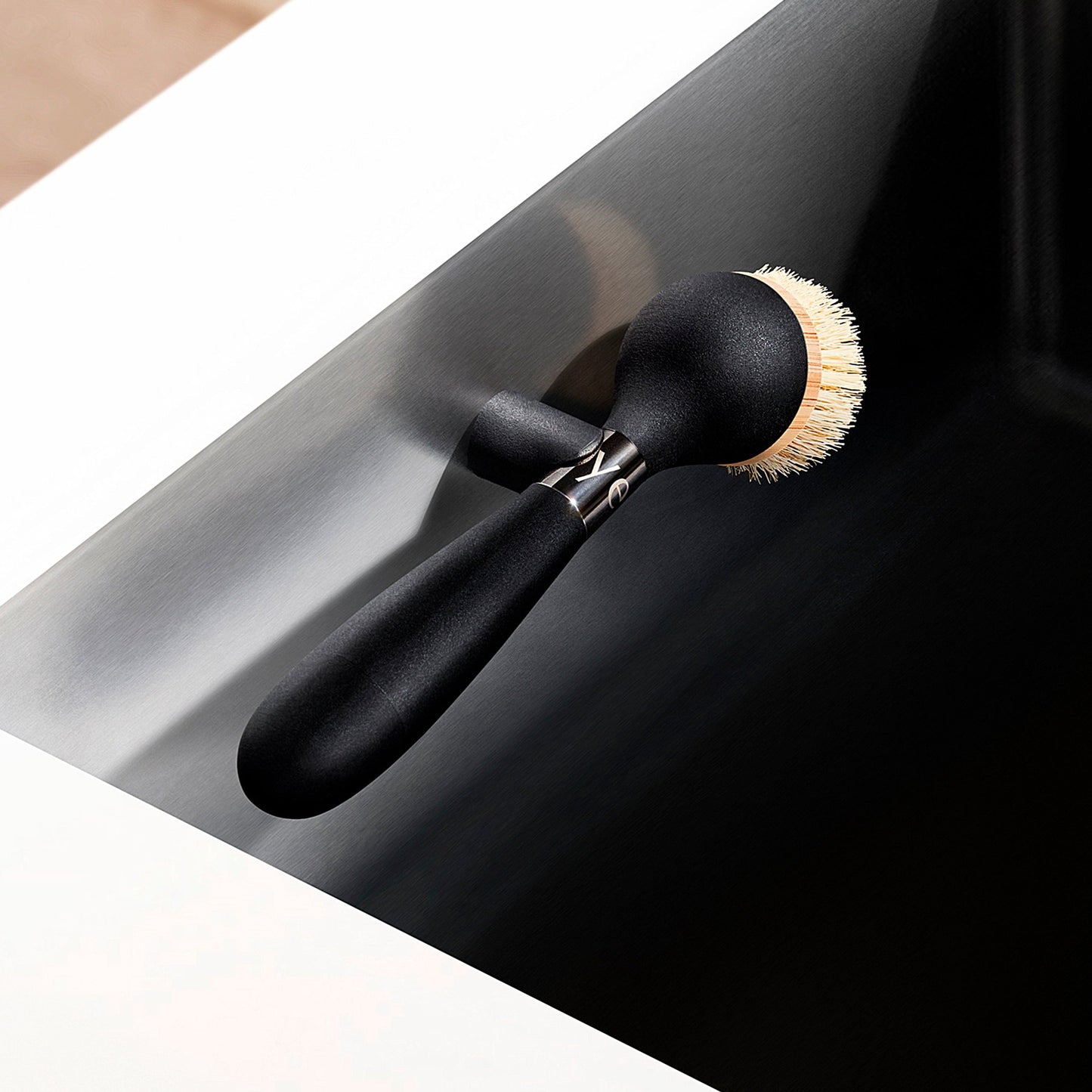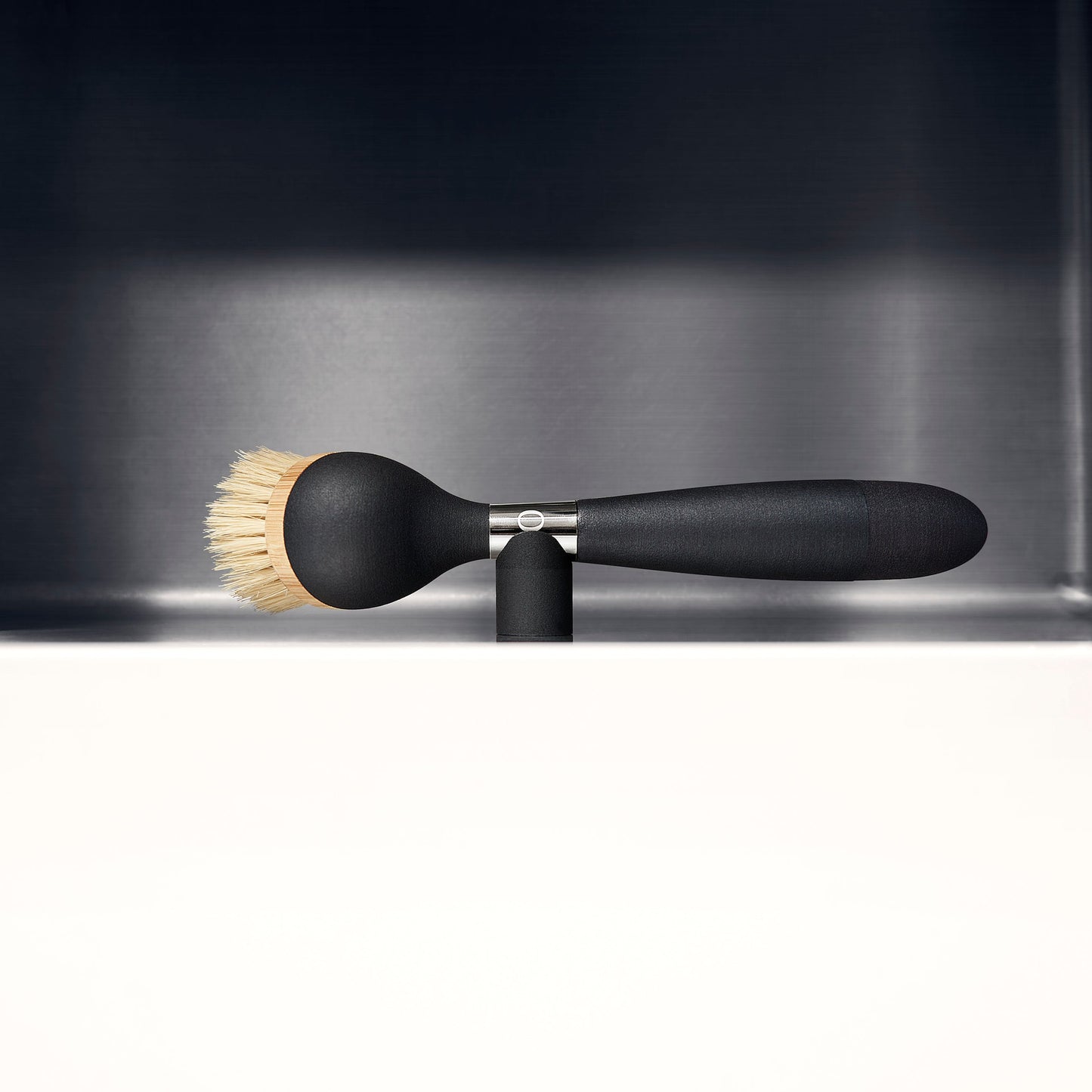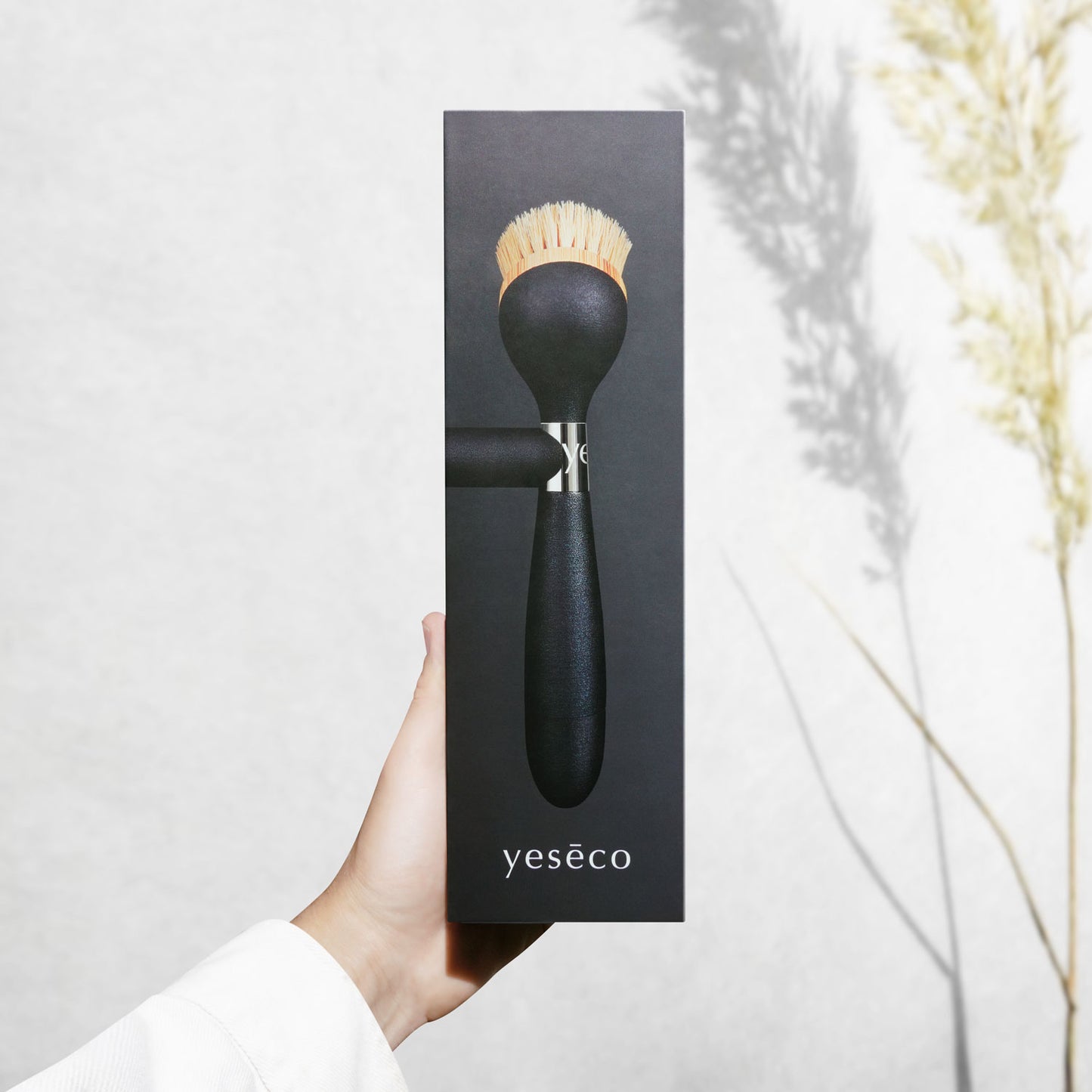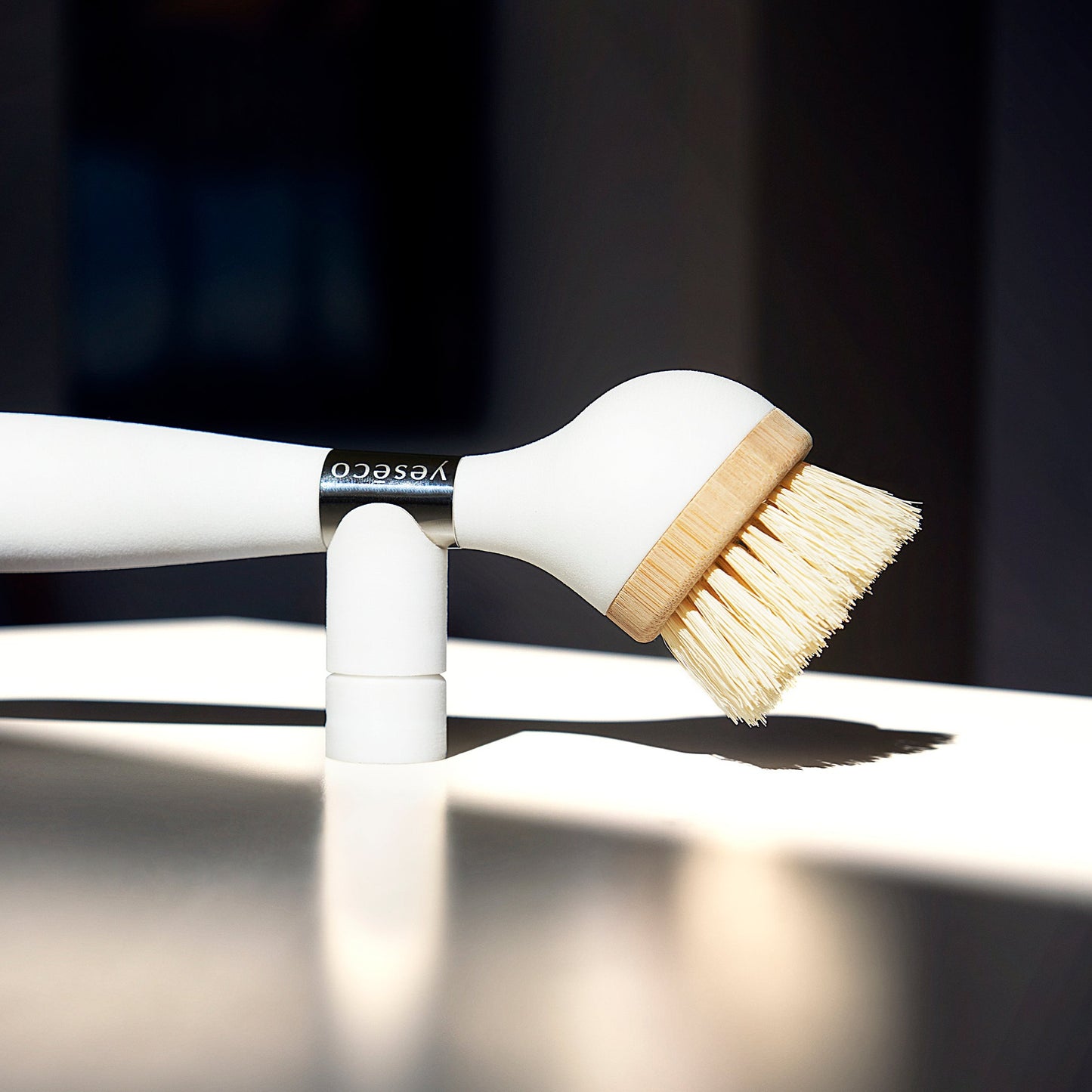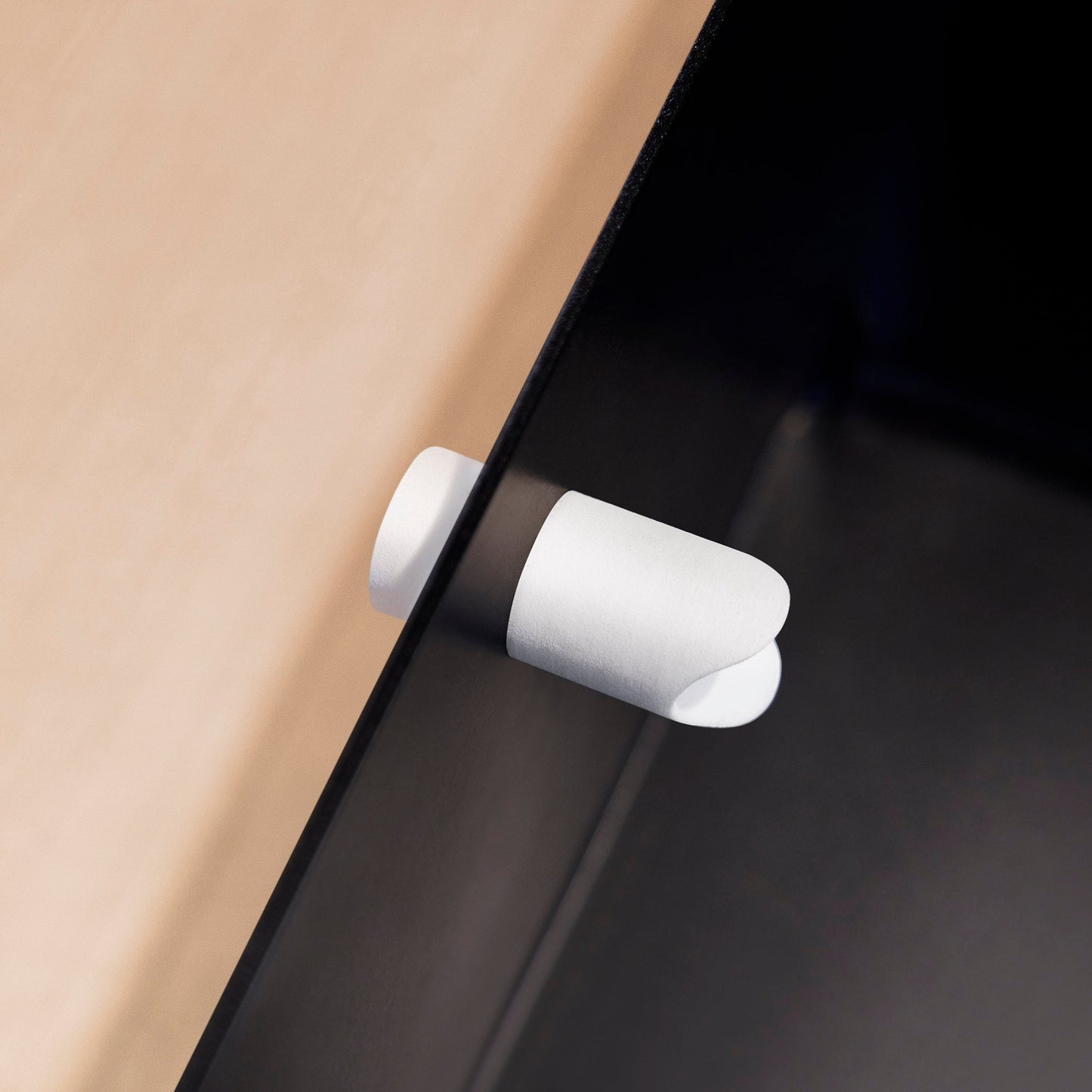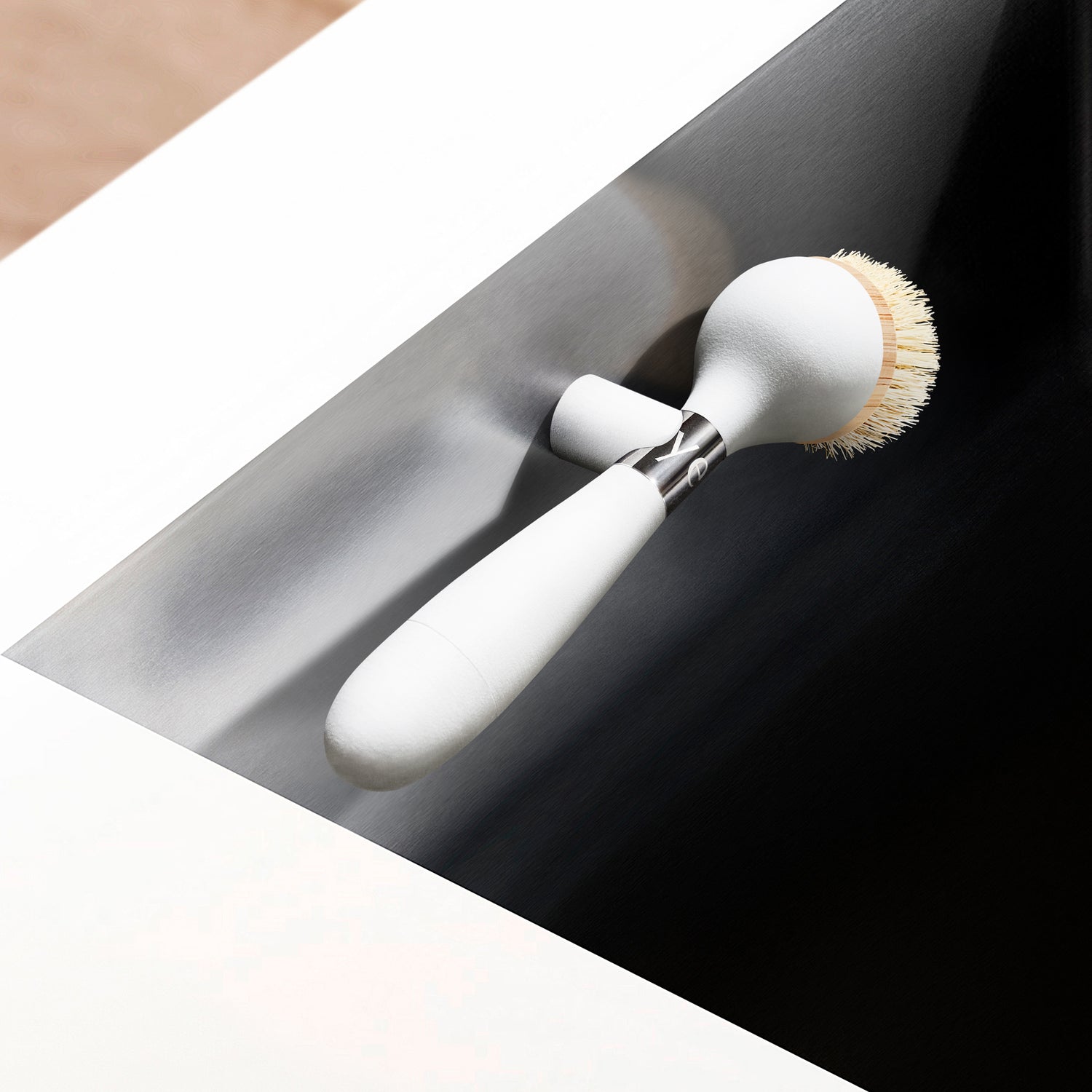 Hate a messy benchtop?
Us too! That's why the ONE BRUSH conveniently hides in the sink... clean, dry and in the same place each time you need to use it!
Care about our environment?
We've got you covered... the ONE BRUSH is a brush for life, which you only need to purchase once!
Hold onto your handle for a lifetime and simply replace the compostable bamboo and sisal fibre heads!

Love suds!?
You can't be serious!?
Yip, the ONE BRUSH does it all, with 75ml of liquid soap that can be stored in the handle.
TAKE ME HOME TODAY!
Ok great, but how does it work?
Well, it's beauty is in it's simplicity...
See below for the solution to your
"WHERE IS THE DISH BRUSH!?"
frustrations.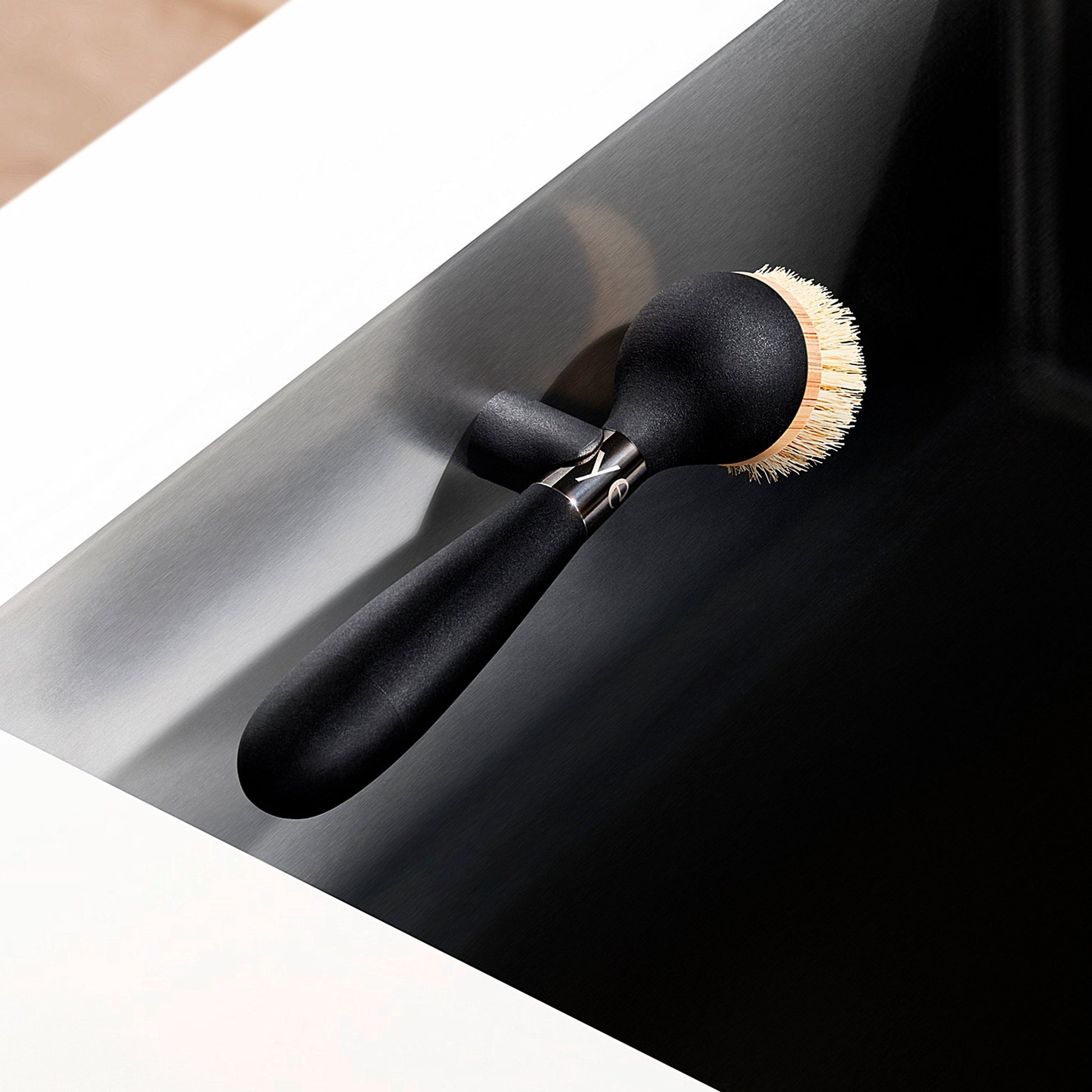 THE ONE BRUSH
► Purchase one and keep for a lifetime... simply add extra replacement heads to your order (x1 head included).
► Beautifully hidden in the sink via the magnetic stand.
► Stunning packaging making it the perfect gift.
► Purchase any 3 items and SAVE 15% (automatically applied at checkout).
Regular price
Sale price
$39.95 USD
Unit price
per
Sale
Sold out
Share
View full details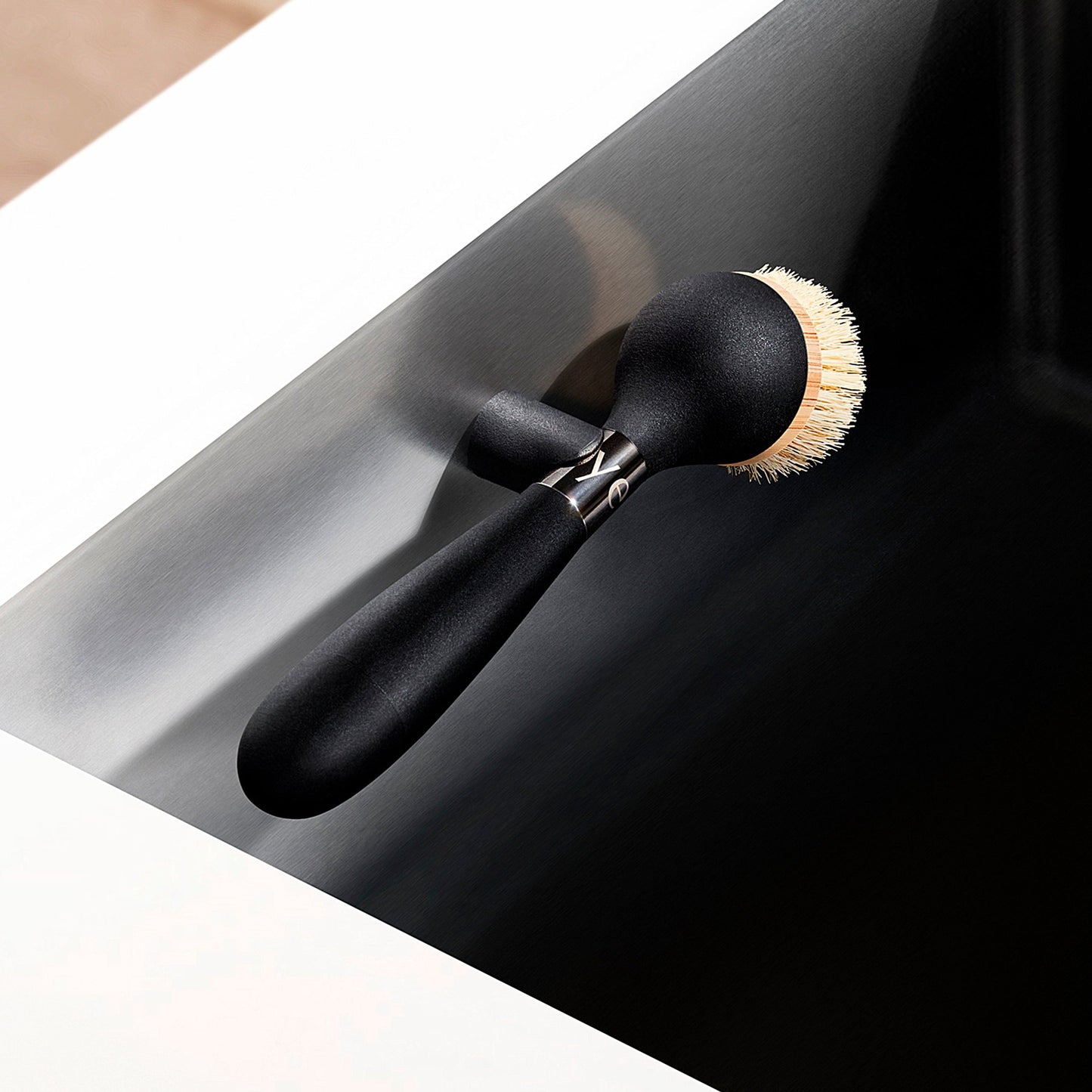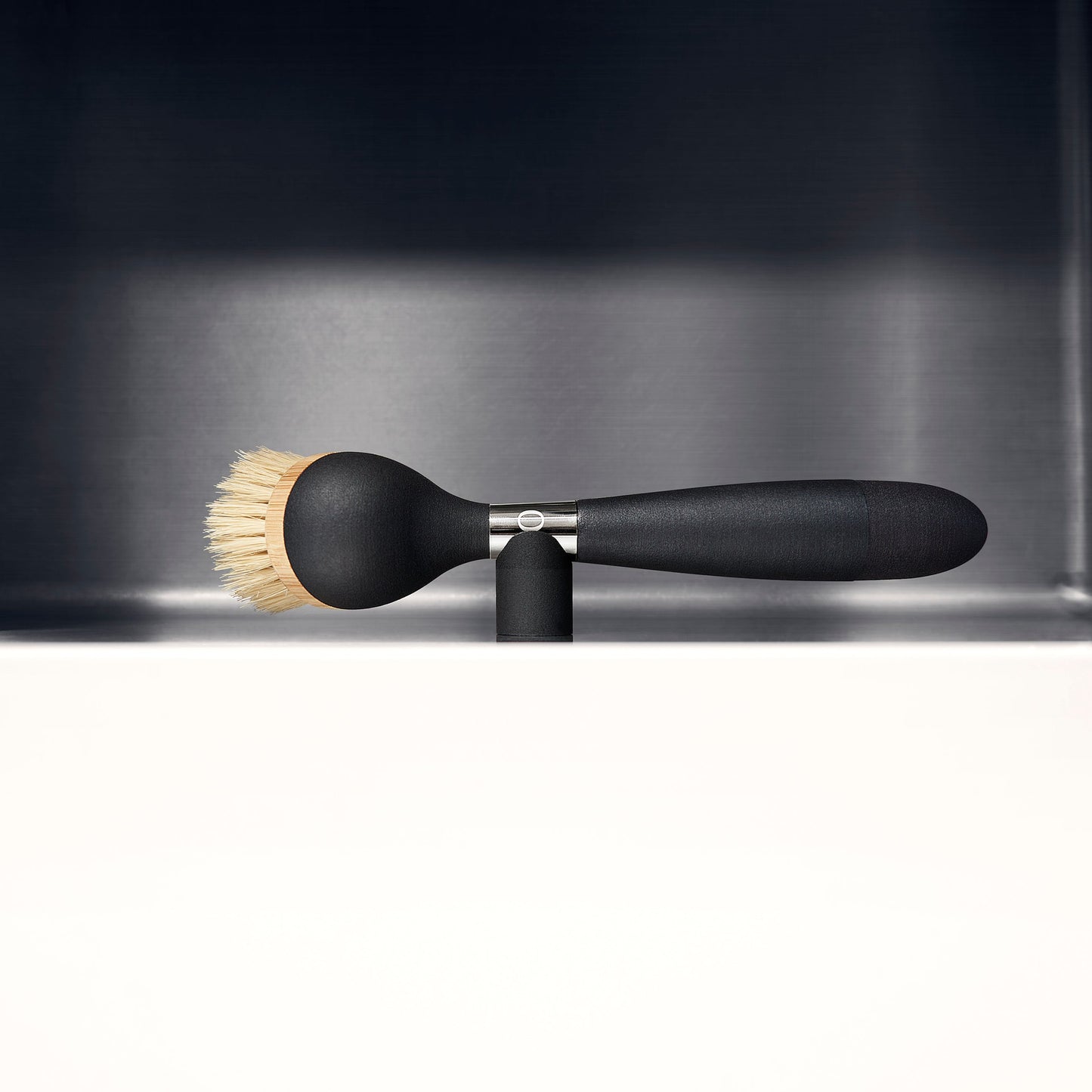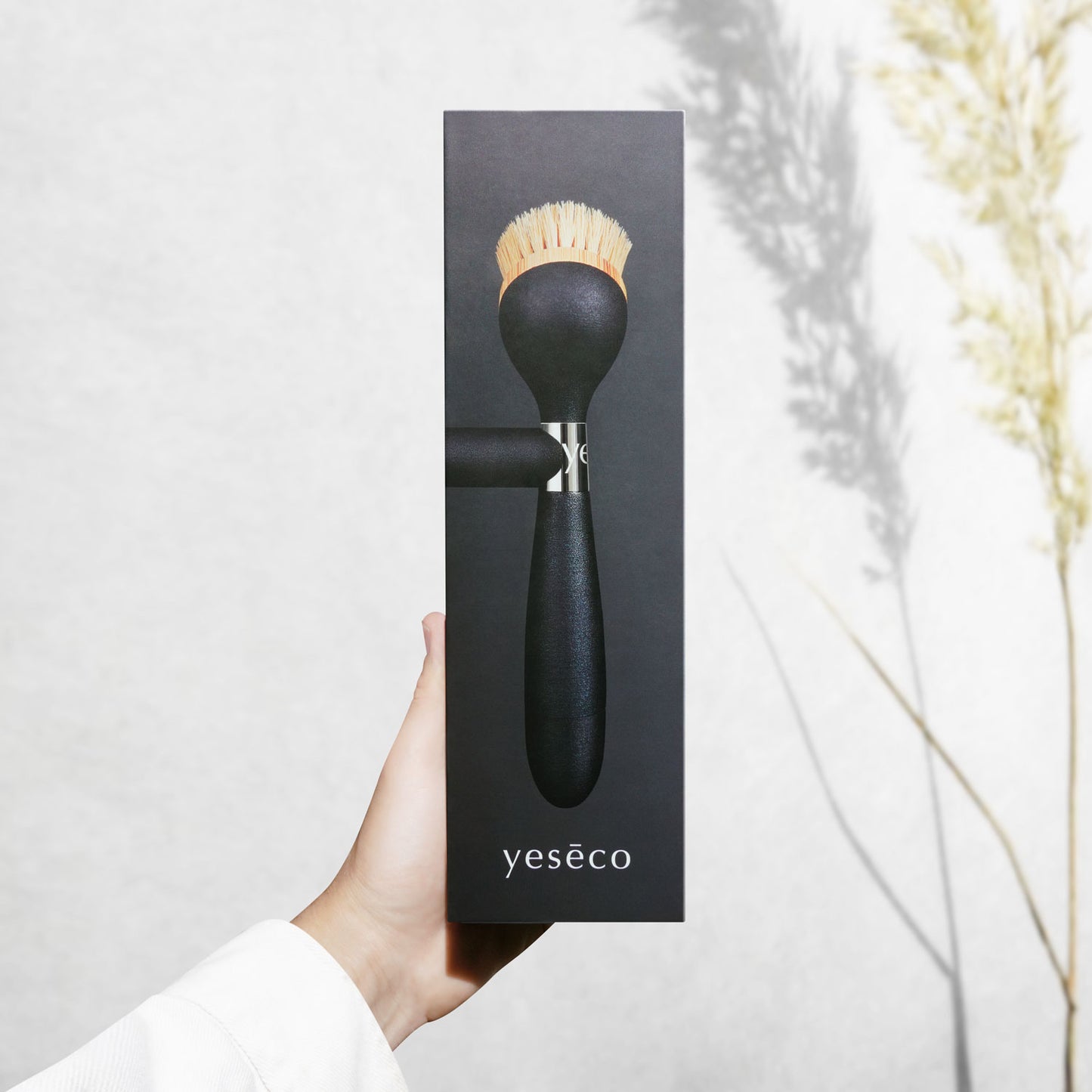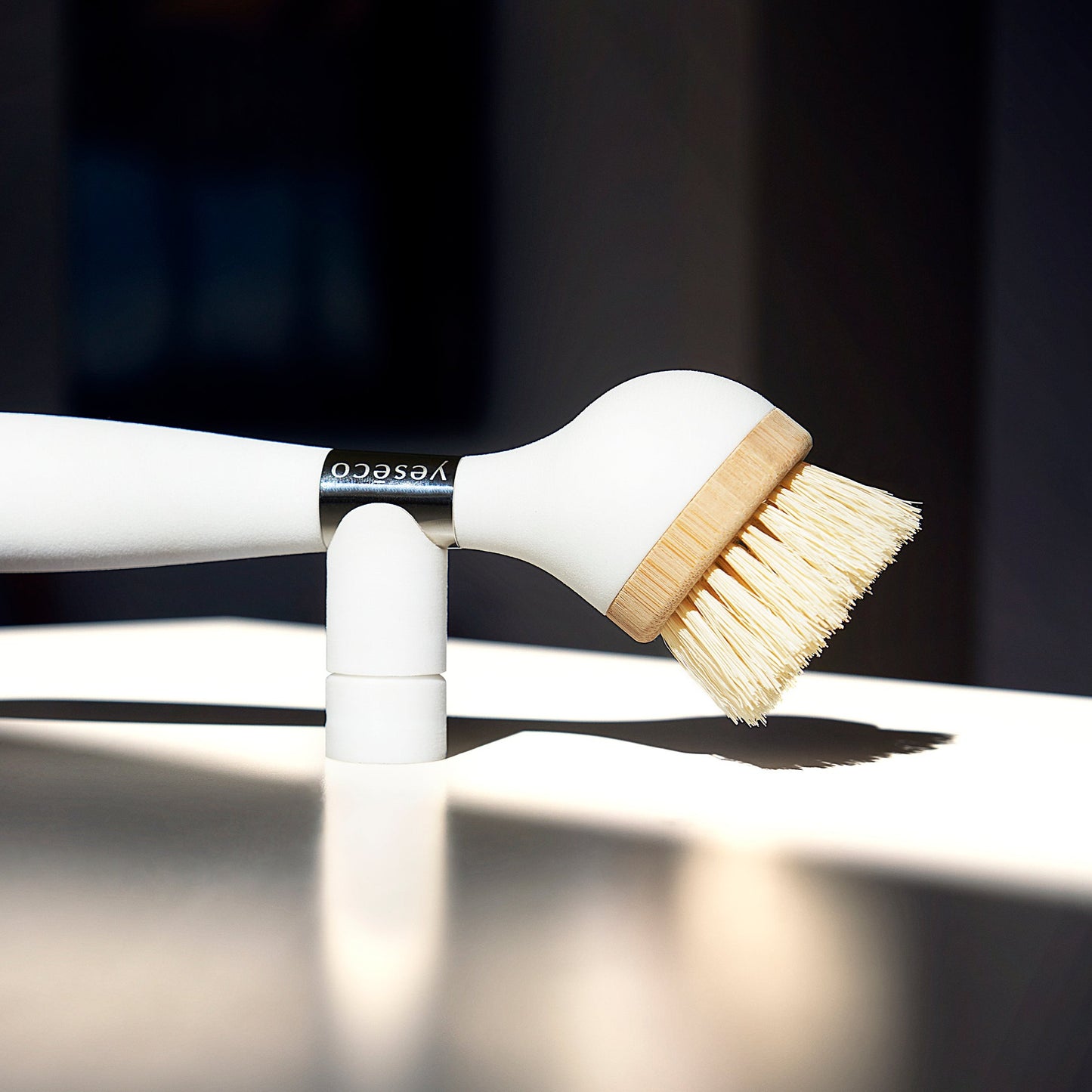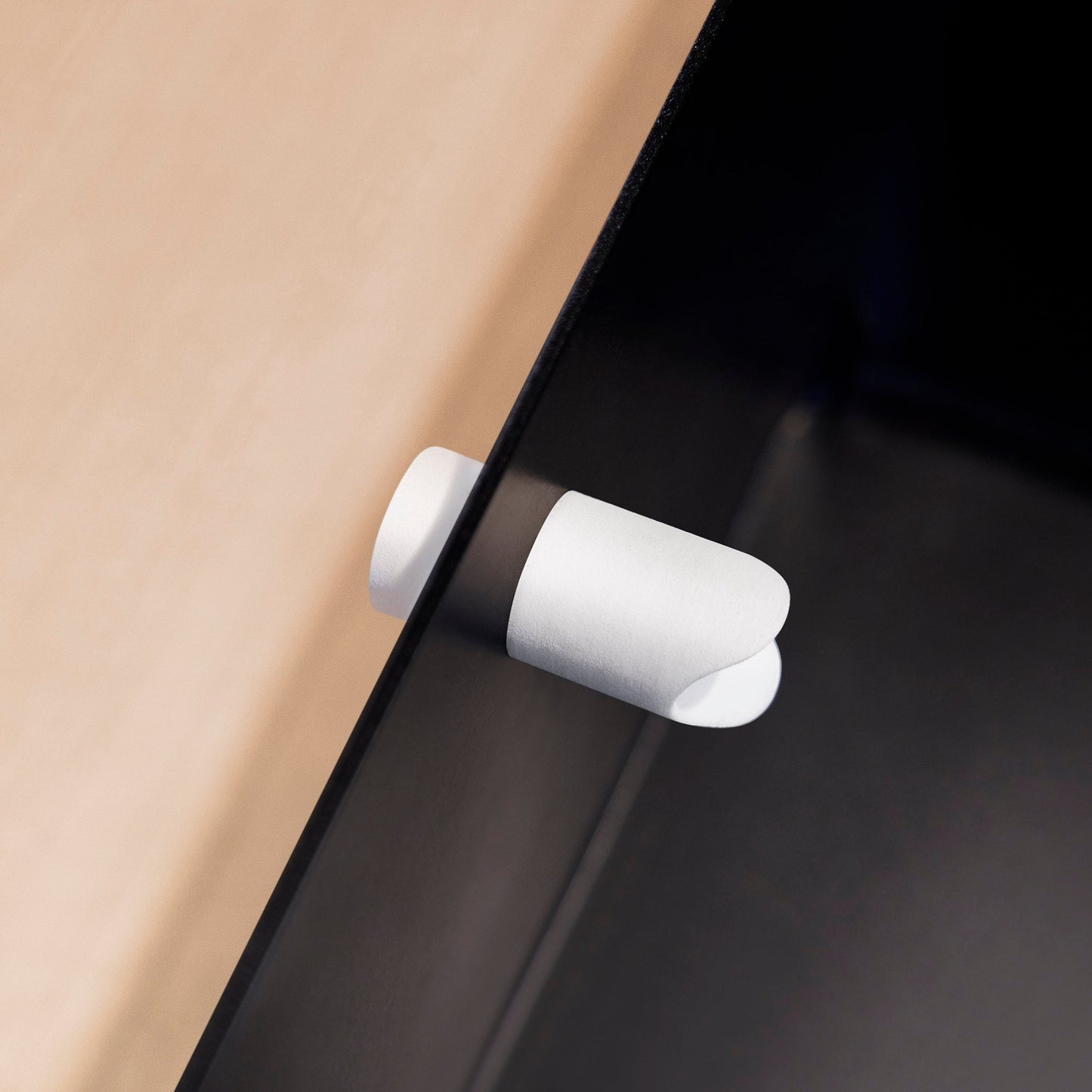 Frequently Asked Questions
How does the magnetic stand work?

The magnetic stand is EXTRA strong and has two parts/magnets. Part A & B connect through the sink... one on the outside of the sink and one on the inside. Make sure you get someone nice and strong to put this in place, it can then be adjusted/moved in the sink if needed.

The magnets work through any sink/material (it doesn't need to be metal) with a wall thickness up to 5mm. Stainless steel sinks are by far the best though due to their thickness being around 2-3mm.

Other materials above 5mm will require an adhesive to be used (not included) to assist the magnets in creating the strength needed to hold the brush. Unfortunately we can not guarantee that these will work as seamlessly as intended/designed and will be the responsibility of the purchaser.
Will it fit my sink?

The ONE BRUSH has been designed to fit the majority of sinks and situations, however there is always curve balls and we would love to see it in different spaces, offices, laundries, RVs, boats etc. Please check the measurements below to ensure the ONE BRUSH fits perfectly and let us know where it ends up by tagging @yeseco.life

Handle ~ 240mm(9.5in) x 55mm(2.1in)
Magnetic Stand ~ 33mm(1.3in) x 25mm(1in)
How long does a brush head last?

The screw out brush heads are 100% compostable and made from natural bamboo. The bristles are natural sisal fibre, which is soft enough to use on non stick pans, but sturdy enough for months of use.

Every kitchen/home/office/RV/boat is different but our thorough testing has proved that 3-4 months is a good lifespan for our brush heads based on standard use.

Don't forget to add extra brush heads to your order :)
How quickly can I get it?

We would love to, and aim to, keep the shipping costs as low as possible... with this in mind we are currently shipping all international orders from Hong Kong. Being a small company it can be rather hard to service the entire globe, so until we have stock in each country/continent delivery will be slightly longer than we would hope.

In the future we would love to have manufacturing in each region, but for now it is small steps in the right direction :)

Below are shipping estimates for a single ONE BRUSH for some common geographical areas:

Australia: 7-15 Days
New Zealand: 7-15 Days
United States: 7-12 Days
Europe: 7-10 Days
United Kingdom: 7-10 Days
Will the bamboo go mouldy?

It's a question we often encounter: "Why does my brush head have mould?" And it's a really simple answer, nature is doing its job!

Our brushes are made of natural bamboo, which gives them their beautiful aesthetic and means they're biodegradable. The first step in the process of wood breaking down is…  you got it mould.

If mould has started on your brush head we recommend using a mix of white vinegar, dish soap and a thick dose of sunshine to refresh your dish brush. See our step by step guide below to get your brush looking its best self again...

Removing Mould with Vinegar:

Fill a cup with Distilled White Vinegar, enough for the entire dish brush head to be covered.


Add a dash of liquid soap or dish wash liquid.


Immerse your wooden brush in the solution for 10 minutes (15 minutes max).


Remove and rinse with hot water.


Dry the brush in direct sunlight to maximise mould elimination.



When embracing sustainable choices, understanding the quirks of natural products becomes essential.

Our wooden brush heads might like to grow a little mould, however with the right care you can keep them looking great!

By taking some simple/regular steps you can keep your Brush in fantastic condition. Remember that the beauty of these brushes isn't just their aesthetic appeal, but also in their inherent sustainability.
Too much soap.. not enough soap...

It seems we have very much entered the Goldilocks zone of dish soap! Who would have thought that there were so many viscosities of soap on the market… with options ranging from too thin to excessively thick, making the quest for the perfect consistency akin to a kitchen fairy tale… Goldilocks!

Appreciating that one size does not fit all, here are three approaches to address this sudsy dilemma:

Exploring Alternative Soaps:
Consider experimenting with different liquid soaps to find the option that best suits your needs. Sometimes, the ideal viscosity might be waiting on the shelf.

Customise Brush Hole Size:
Tailor your brush to perfection by reducing the hole size. Place strong tape (Gorilla cloth tape is a good option) over the hole at the thread end, ensuring complete coverage. Using a needle or a small, pointed tool, create a smaller opening.

This DIY solution empowers you to control substance flow during application. Experiment with hole size to strike the right balance without compromising functionality.

Thicken your existing soap:
If your liquid dish soap is too thin, elevate its viscosity with the help of cornstarch. Craft a cornstarch slurry by blending a small amount with water until it forms a smooth paste. Gradually introduce this slurry to the dish soap while stirring constantly. Cornstarch, a natural thickening agent, works to enhance the soap's texture. Tailor the concentration to achieve your desired thickness without compromising effectiveness.

One last thing to keep in mind is the ONE BRUSH needs to be stored on the magnetic stand in a horizontal position to stop the soap escaping when you are not using it.